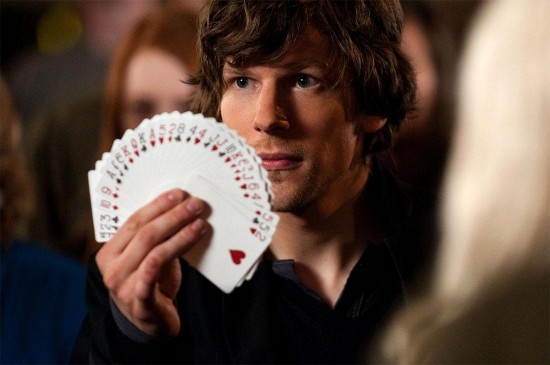 Magic is a great subject for movies. Take The Prestige or The Illusionist as recent examples of that. Sadly, it hasn't been as successful at the box office as it could have been.
A new movie called Now You See Me is looking to change that. It's got a great cast in Jesse Eisenberg, Woody Harrelson, Morgan Freeman, Isla Fisher, Mark Ruffalo and Michael Caine and tells the story of a group of illusionists who commit crimes using, of coure, their magic skills.
The twist is they give the money to the audience instead of keeping it for themselves. Interesting.
Check out the trailer after the break. Look for Now You See Me to arrive in theaters on May 31.