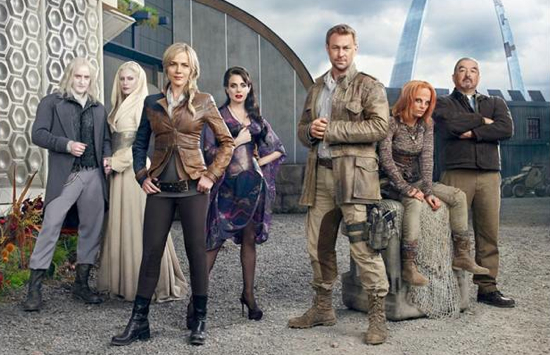 It's Friday so that often means previews for new Syfy shows. Well, if you're a fan of Syfy series like Defiance and Warehouse 13, you're in luck, because today is no exception.
Firstly, Defiance is all-new; An old war buddy of Nolan's comes to town chasing after an arms dealer, who quickly becomes a dangerous threat to the town. You can watch a sneak peek, as well as a behind-the-scenes clip of the the VFX.
Next, check out the sneak peek for a new Warehouse 13, as well as a best-lines clip from last week. It's all to be found right after the break. So, what are you waiting for?
Loof for Defiance and Warehouse 13 on Mondays starting at 9/8C on Syfy.
Defiance
Warehouse 13