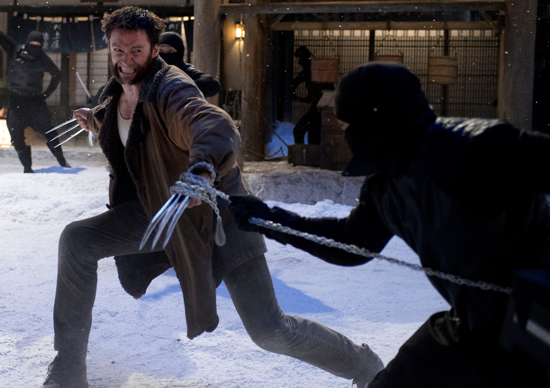 We don't want to say too much about X-Men Origins: Wolverine (Okay, it wasn't great), but at least it did well enough for the character to get another chance at headlining a movie. And heck, who doesn't want that?
We've already had a couple teasers/trailers so far and now there's another new trailer that's arrived for The Wolverine. This one will be attached Fast & Furious 6 in theaters this week so for some of you, this may be the only way to see it.
We kid, we kid. Anyway, this trailer continues the tradition of awesome and still makes us excited for the movie. It's also nice to see a certain, hot, redheaded telepath in this one. Although, we don't really need Wolverine to be quite so touchy-feely, but I guess you can't have everything.
Check out the trailer after the break. Look for The Wolverine in theaters on July 26.