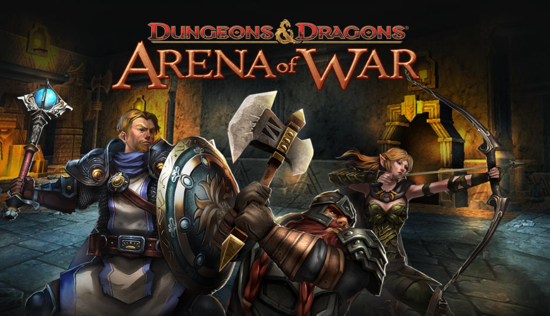 If you're a geek, at one time or another, you've likely played Dungeons & Dragons. Heck, you may be playing this week or even while you're reading this very article. It's a great way to pass the time and something we love to do sitting around a table with some of your best friends.
But wouldn't it be cool to be able to take those fun times on the road with you? Well, if you've always wanted a mobile version of D&D, you're in luck because Wizards of the Coast and DeNA have partnered together to do just that.
That's right, the two companies will soon bring Dungeons & Dragons: Arena of War, the first ever D&D mobile game, to an iOS or Android device near you.
According to the official press release for the game: "Arena of War puts players in the Forgotten Realms for a battle roleplaying game that combines questing, character leveling, and small team collaboration with the most engaging mobile game mechanics on the market, such as in-game events and massive multiplayer competitions."
It will be available later this year. For more info on the game, or to pre-register, head on over to the game's official site.