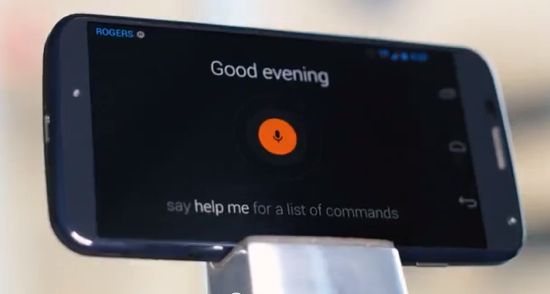 As with most new smartphones, and other highly anticipated devices these days, it's hard to keep them a total secret before they come out. Inevitably, photos, specs or in the case of the Motorola Moto X smartphone today, a video will leak out.
The video in question is from Rogers Wireless which highlights the upcoming Motorola Moto X and confirms many of the new features the device will have at launch. Among said features are hands-free searches, notifications showing up as information on screen rather than through a notification light, gestures to launch the camera, and more.
The video also confirms that the device will be able to work hands-free, with features being activated simply by talking to it. In the video a woman speaks the command "OK, Google Now" with the phone fully asleep and it wakes and then performs a search. The clip also highlights other Google Now features, like setting an alarm or getting directions.
All in all, this looks like a pretty great device. Can't wait to get our hands on one to check it out in more detail.
In the meantime, check out the video after the break. Look for the Motorola Moto X to arrive in the coming months.