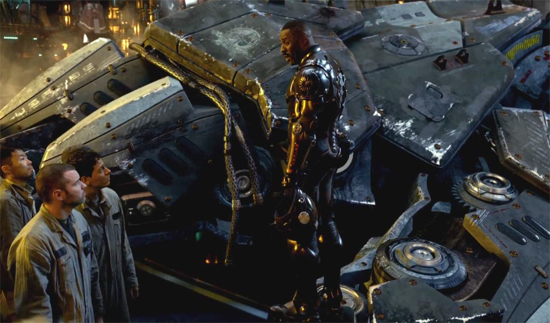 This week on The Flickcast Chris and Joe are back for more and ready to get down and geeky. In this episode it's pretty much all Pacific Rim all the time.
They go way in depth and talk about all the things they love and not-so-love about the movie. Plus, they spend some time discussing the recent Emmy nominations, some Comic-Con 2013 news and a whole lot more.
In addition, the boys made some picks this week including Joe's pick of the Rasberry Pi mini computer and Chris' pick of the brand new Red Sonja comic written by Gail Simone.
As always, if you have comments, questions, critiques, offers of sponsorship or whatever, feel free to hit us up in the comments, on Twitter, at Facebook, Google+ or via email.
Subscribe: Apple Podcasts | Spotify | Amazon Music | Stitcher | TuneIn | RSS