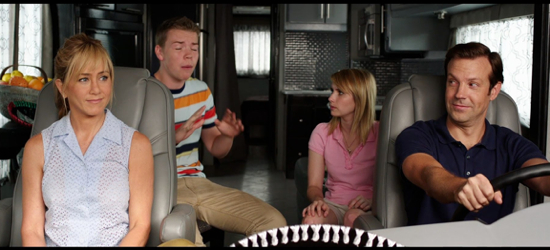 Sure, at first glance, We're the Millers could look like a tired comedy with predictable jokes and pat situations and dialog. Fortunately, when you look at this new redband trailer, those thoughts tend to disappear.
In the new comedy, Jason Sudeikis, Jennifer Aniston, Ed Helms and Emma Roberts star and, as you can imagine, each is given quite a bit to do. The new trailer helps to highlight those aspects, as well as the more "adult" parts of this movie about a pot dealer and a stripper who team to fake being an All-American family to smuggle drugs across the Mexico-U.S. border.
We'll let you guess if they get away with it clean. Look for We're the Millers to arrive on August 7.
Check out the redband (NSFW) trailer after the break.