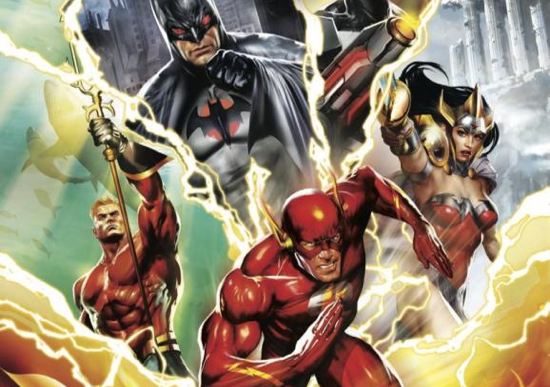 This week on The Flickcast Chris and Joe return once again to take you through all the important geek news, and more, of the week. The boys kick it off right this time and discuss who might be the new Doctor on Doctor Who and Joe goes out of his way to deny rumors he will be the 12th Doctor. Doth he protest too much?
They also get into all-things The Wolverine and talk about the new movie featuring Hugh Jackman, the good and bad points and how it relates to past and future X-Men movie continuity. And, shifting to DC, there's also a lot of talk about the recent movie Justice League: The Flashpoint Paradox, whcih both Chris and Joe really liked. And, of course, the usual other geeky stuff.
The boys made some picks this week including Joe's pick of the DC digital comics series Batman '66  and Chris' pick of the animated movie Justice League: The Flashpoint Paradox
. Yes, he really liked it. 

As always, if you have comments, questions, critiques, offers of sponsorship or whatever, feel free to hit us up in the comments, on Twitter, at Facebook, Google+ or via email.
Subscribe: Apple Podcasts | Spotify | Amazon Music | Stitcher | TuneIn | RSS