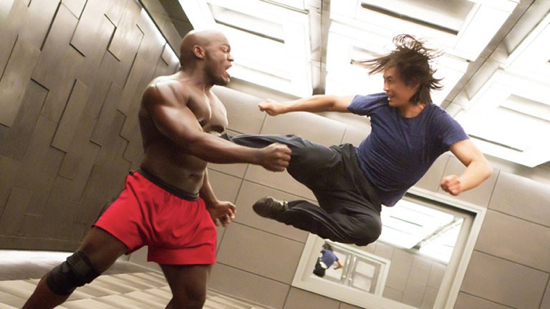 When you're a successful actor looking for the next challenge, that next challenge is often to direct a movie. Add Keanu Reeves to that list of actors.
His first directing effort is a martial arts film called Man of Tai Chi. In it Reeves plays the owner of a Beijing underground fight club who recruits a skilled tai chi practitioner (Tiger Hu Chen) to battle on his deadly martial arts circuit.
There's a new trailer for the film out today and in it we get a lot more of the martial arts action we should expect from a film lie this. And yes, there's also a bit of story in there too, for those of you who like that kind of thing.
The latest trailer is after the break. The movie hits theaters on November 1.