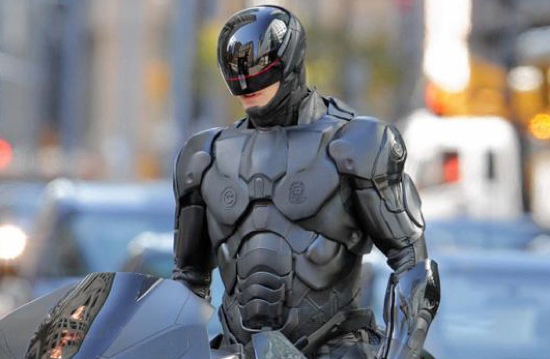 Even with all the news of Marvel and Disney today (don't worry, Chris and Joe will talk all about it in the podcast this week), we can't forget other things dropping today. One of these things is a brand new trailer for Robocop from Sony.
The reboot, directed by Jose Padilha, stars The Killing's Joel Kinnaman as the detective-turned-crime-fighting cyborg. Michael Keaton, Samuel L. Jackson, Gary Oldman, Abbie Cornish and Jay Baruchel co-star.
Look for it to arrive on February 12, 2014. Uh oh, February. Let's hope that release date doesn't mean what we think it could mean.
Anyway, check out the trailer after the break.