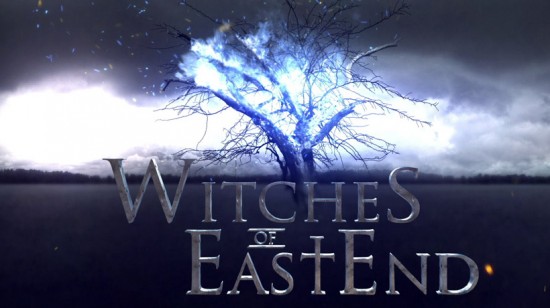 How have writers' for episodic television ever gotten along without the help of witches? It's hard to find a good genre show these days that doesn't feature a witch or two, either good or bad or… It's become so de rigueur that it almost makes you wonder if the PTB don't have a few witches consulting in the Programming Department.
Not that witches haven't always been popular as leading characters or narrative catalysts going all the way back to the lovely Samantha of Bewitched (1964), the beautifully evil Angelique of Dark Shadows (1966), the resourceful Willow from Buffy the Vampire Slayer (1997) and the Halliwell sisters of Charmed (1998). A witch even ruled a children's show with Witchiepoo of Pufnstuf (1969).
But now they're all over the place, more powerful and more empowered. American Horror Story: Coven has its highest rating in three years in a New Orleans set witch fest. Witches pop up in Sleepy Hollow, The Originals, Grimm, True Blood, The Vampire Diaries, Once Upon A Time and even occasionally Supernatural. (But everyone knows Dean Winchester hates witches.) But that's not the end of the witch craft explosion. CBS has announced a remake of Charmed and WGN America is currently shooting Salem, about the famous 17th century witch trials.
Recently there have been several excellent articles about the popularity of witches which assert that the main interest is actually about female empowerment, especially for the YA crowd. They could be on to something.
Another series, Witches of East End, is also doing well and Lifetime has already picked it up for a second season of 13 episodes. It's based on the popular series of books by Melissa de la Cruz about a family of immortal witches whose powers come from the Asgardian tradition and that alone makes it a little bit different.
At last summer's TCA press panel, even before Witches of East End aired, Executive Producer Maggie Friedman had a very clear idea what would work and what would make the show a success. In this case it's family, dealing with two sisters, their mother, her estranged sister and all of them powerful witches. "Well, the tone is it's very what makes it different from other witch shows is it's very much centered on this family. It's about mothers and daughters. It's about sisters. It's about a multi-generational family and how it's four very distinct women and how they each deal with their powers and gifts. And I don't think we've seen a show like that."
Friedman does admit they did a little tweaking to the book, but that was primarily adding another relative to enhance the family dynamics. "It is a little bit different. I think what's the same is at the core it's the mother daughter relationship, and it's the sister relationships. But the Wendy character is brand new. And she's very dear to my heart. I love that character, and I think she sort of spins it in its own way. She's that crazy aunt that we all either have or wish that we had.
"Another big difference with the book is that the girls don't know what they are. It's about them coming into their gifts and discovering them and learning how to use their powers, and I think that that's really compelling as an ongoing storyline. That was a change I wanted to make because I thought, you know, a TV show versus a book, it is a different medium. So if you want to generate stories over a long period of time, it's cool to see people on their learning curve and through their learning process."
And we have learned to love witches. Power to witches everywhere.
"Witches of East End" Season Finale airs on Lifetime on December 15, 2013 at 10:00 PM.