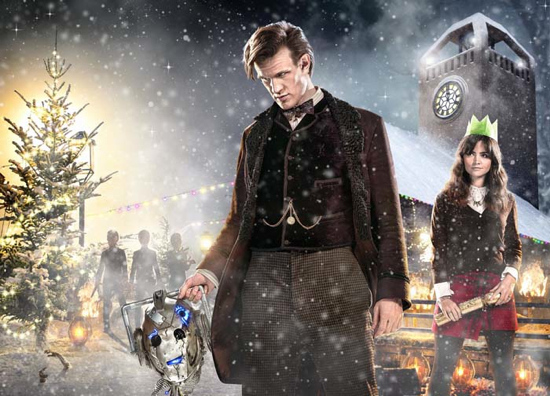 On Doctor Who, the very popular and long-running British Sci-Fi series, Time Lords come and Time Lords go. Such is the way of things. And this Christmas another Time Lord is going as we say "Goodbye" to Matt Smith, one of the most popular Time Lords in recent memory.
To get you ready, BBC America released a full trailer for The Time Of The Doctor special set to run on Christmas Day. After over three years in the role, the special will mark the last appearance of Smith when the 11th Doctor is regenerated into actor Peter Capaldi, who will take over the role as the 12th Time Lord.
Check out the full trailer after the break. So long Matt Smtih. You will be missed.