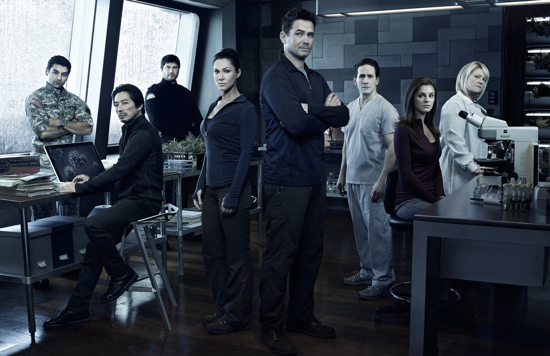 There's a lack of great Sci-Fi shows on TV these days. Sure, occasionally, one comes along, but for the most part, you don't really see them much, or if you do, they don't seem to last very long. The new show Helix on Syfy is both great and one we hope lasts a long time.
Coming from Exec. Producer Ron Moore (of Battlestar Galactica fame) and created by Cameron Porsandeh, the debut of the show was one of the most highly rated premieres on Syfy in its history. A new episode airs tonight and we, of course, have a preview of it for you.
In this one we see how things are going for the team sent to investigate a series of bizarre and deadly incidents at a remote research station. Needless to say, things don't go as planned. In fact, things go really, really bad.
Helix, which stars Billy Campbell, Hiroyuki Sanada, Kyra Zagorsky and Mark Ghanimé airs tonight at 10/9C on SyFy. Check out the preview after the break.