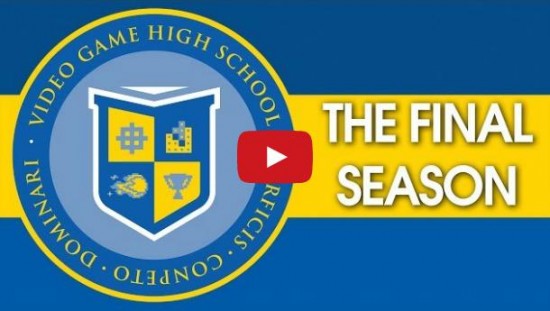 Video Game High School was one of the first of its kind. As a web series, it set a new standard for content creation on YouTube. It wasn't just quality work, but it was coupled with a serialized story told using top quality visual effects.
Without even knowing the real impact that VGHS would have, Freddie Wong's fans donated over $250,000 to Rocketjump to fund season one. They'd later set a Kickstarter record with season 2 for $800,000 for the highest backed webseries. It has gone on to earn tens of millions of views on YouTube, sold thousands of DVDs and Blu Ray and can be found on Netflix.
As Video Game High School has always been designed to be a trilogy, Freddie Wong and Matt Arnold have launched an IndieGoGo campaign to fund the final chapter in the VGHS saga. As season 2 had some Empire moments with certain characters leaving and others changing sides, his fanbase is clamouring for the final season.
To get it out before the end of the year, Freddie and his team will start shooting on March 1st. This shooting schedule will also allow them to be the first product completed that is shot in full 48 fps in 4K. It is a pretty momentous feat for all the tech and visual effects nerds out there.
Yesterday when the IndieGoGo campaign launched, there was an instant influx of donations. A limited perk that put the donator into the trailer for season 3 simply saying "Where's Ted?" sold for $2,000 almost instantly. With just a day under its belt, the campaign has hit $100,000, about an 8th of what their total goal is at a quarter million dollars. You can check out the IndieGoGo here or by clicking the links in the trailer below.
Make sure to check back for more Video Game High School, IndieGoGo and web news.