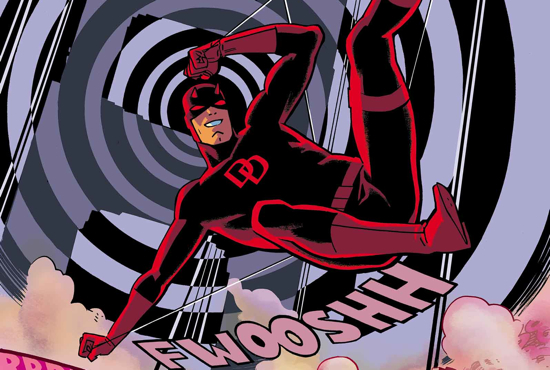 Putting the movie aside, the character of Daredevil is still one of the most dynamic in comics. And hey, we don't really blame Ben Affleck for all of the movie's problems. He didn't work alone.
Fortunately, the comics are still cool and now there's a brand new one featuring the "Man Without Fear" hitting stores soon. Written by Mark Waid with art by Chris Samnee Daredevil #1 looks to be a fine reintroduction of the character to readers.
Here's more from Marvel:
Gifted with an imperceptible radar sense, blind lawyer Matt Murdock patrols the streets with a Billy club and a passion for justice. Only this time – it's a brand new city, with even more dangerous foes. Join Matt Murdock as he journeys from the dark streets of Hell's Kitchen to the sun-drenched boulevards of San Francisco.
And the scenery isn't the only new thing in store for Ol' Hornhead. A world of changes are in store for Matt Murdock as old haunts and familiar faces rise up to give the devil his due. Changes that will turn his life upside down yet again!
Look for Daredevil #1 to hit stores on March 19. Check out the preview pages after the break.