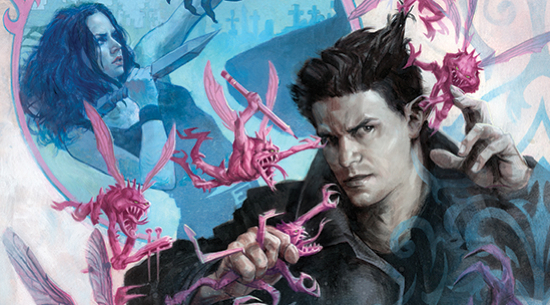 No doubt about it, when the Angel TV series finished its run, we felt a little sad. Fortunately, the series came back in the form of a comic from the folks at Dark Horse.
But that's not all. We were also treated to other comics in the same universe. Case in point today is the upcoming Angel & Faith Season 10 #1.
Here's what you need to know:
Angel's work is never done. During his most recent world saving, a part of London was transformed and flooded with magic. Who better to watch over this magical community than Angel? At least, that's what he thinks. Meanwhile, Faith starts a new chapter in her life—slaying zompires alongside Buffy?!
Sign us up for this one when it comes out. In the meantime, take a look at some preview pages after the break. Look for Angel & Faith Season 10 #1 to hit stores on April 2.