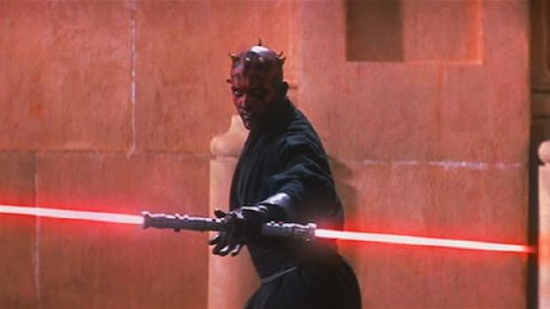 Well, we tried. Tried to have one episode right after the other. Sadly, it didn't work — at least not this past week.
But never fear, we're back now and we've got a brand new episode of The Flickcast for you. And heck, it's even pretty good.
This week Chris and Joe take on some new topics and some old ones. What are these topics? Well, you'll just have to listen to find out. But rest assured, they're pretty cool. No, you can take our word for it. Why would we lie?
This week's picks include Chris' pick of the book Of Dice and Men: The Story of Dungeons & Dragons and The People Who Play It
by David M. Ewalt and Joe's pick of the podcast Children of Tendu by Javier Grillo-Marxuach and Jose Molina.
And no, that pic of Darth Maul has little to do with this week's episode. We just think he's a badass.
As always, if you have comments, questions, critiques, offers of sponsorship, or whatever, feel free to hit us up in the comments, on Twitter, at Facebook, Google+ or via email.
Subscribe: Apple Podcasts | Spotify | Amazon Music | Stitcher | TuneIn | RSS