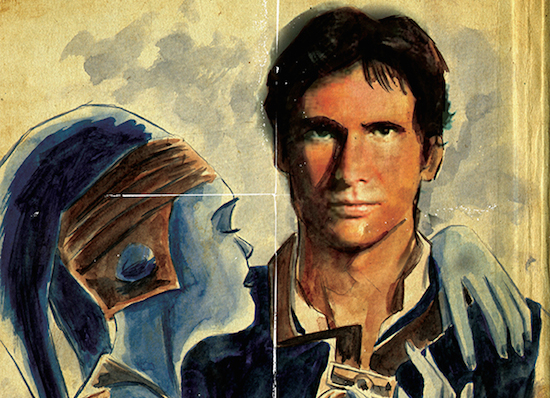 Even though we still have to wait a bit for new Star Wars movies to come out, that doesn't mean we won't get any great Star Wars stories in the meantime. Case in point today is Matt Kindt's Star Wars: Rebel Heist from Dark Horse comics.
Here's the deal:
A young Rebel meets one of the Alliance's best for his first mission. But the young man's hero worship is crushed by the reality of Han Solo. A botched escape, a ship that doesn't work—could it be that Solo is just a lucky bumbler whose luck has run out?
Probably not. He seems pretty resourceful. Still, better read the new series just to make sure.
Check out the preview after the break. Look for Star Wars: Rebel Heist in comic shops on April 30.