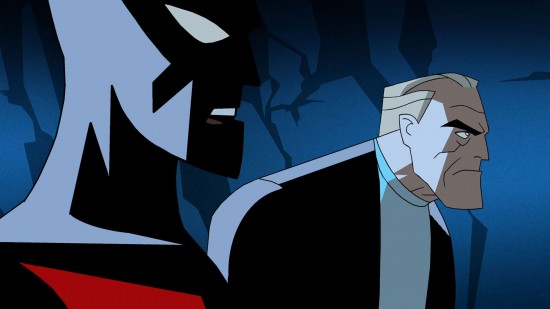 Kicking their Batman 75th anniversary celebration into high gear, DC revealed the new Batman Beyond animated short at WonderCon 2014. Though only a little longer than a minute, the short features the two original voice actors from the series, Kevin Conroy as Bruce Wayne and Will Friedle as Terry McGinnis. Check it out below, courtesy of Yahoo Movies:
Darwyn Cooke, the writer and artist of Batman Beyond, was commissioned to make this short. Batman fans were surely notice the Batman costumes from throughout the Caped Crusader's history, including Adam West and the original comic book design by Bob Kane. This minute and 15 seconds was definitely a reminder of the genius of Batman Beyond and a great way to celebrate The Dark Knight's 75th birthday.
The short airs on TV following Teen Titans at 6:30 p.m. on Wednesday, April 23, on Cartoon Network. Take a look after the break.