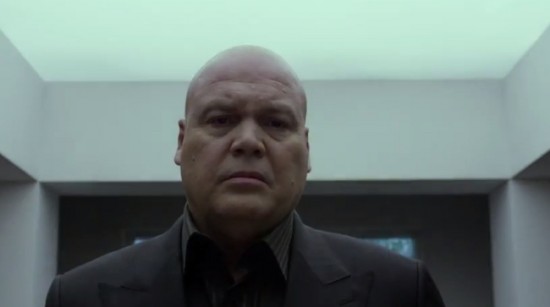 As much as we are still somewhat skeptical, the more Marvel and Netflix put out about the upcoming Daredevil series, the more we're being convinced it could be damn good. Case in point this week is a brand new trailer for the series featuring the blind lawyer turned vigilante Matt Murdock (aka Daredevil).
In it we get a lot of info about one of the most important characters in any story: the bad guy. Well, at least one of them anyway … Vincent D'Onofrio's Kingpin. We also get some more insight into what makes Matt Murdock tick and what his plans for the city are. Of course, Kingpin may have other ideas. Other very violent ideas.
Daredevil, which stars Charlie Cox as Matt Murdock, Rosario Dawson as Claire Temple and D'Onofrio, premieres on Netflix on April 10. Check out the trailer after the break.