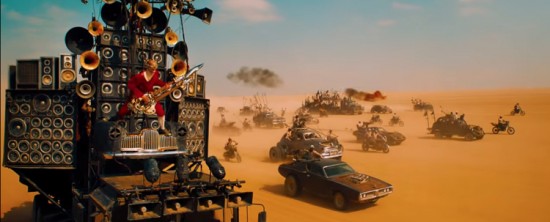 That's right kids, we did it again. It's a brand new episode of The Flickcast just for you. And you. And you too. We'll try to keep it going next week.
In the meantime on this week's episode, Chris and Joe are still angry, but a bit less angry this time. Topics this week include Mad Max: Fury Road, Agents of SHIELD finale, the Arrow and Flash finales, the end of Mad Men, Twin Peaks coming back for really real this time, DC Legends of Tomorrow, Supergirl and a whole lot more. Yep. More. It's a big show.
Picks this week include Chris' pick of the Darth Vader comic from Marvel and Joe's pick of the new Simpsons LEGO minifigures.
As always, if you have comments, questions, critiques, offers of sponsorship, or whatever, feel free to hit us up in the comments, on Twitter, at Facebook, Google+ or via email.
Subscribe: Apple Podcasts | Spotify | Amazon Music | Stitcher | TuneIn | RSS