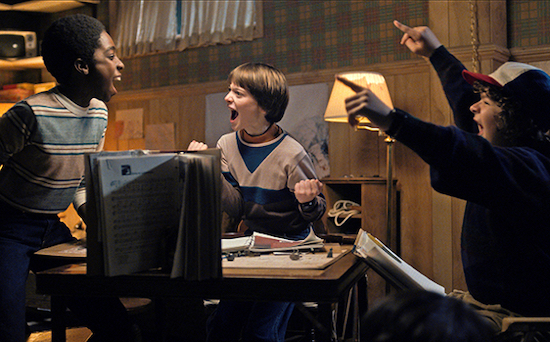 Yes, Christmas is just around the corner. Not only do you get a brand new episode of The Flickcast this week but next week it's Christmas and you get a visit from Santa, assuming you're on the "good" list and not the "naughty" one. No judgements either way, though. You do you.
On this week's show Chris and Joe are joined by guest Dave Caolo of the Home Work podcast and Table Top Hero to talk about working at home, ways to ensure mindfulness during these stressful times, Dungeons & Dragons and a whole bunch of other cool stuff. And yes, they also manage to talk about the recent Warner Bros./HBO Max announcement and some of the recent Star Wars and Marvel announcements and what they might all mean.
The trio also offer a few last minute gift ideas for those of you who've waited to get that special someone in your life, well, something special. You know who you are.
It was a lot of stuff to cover. In fact, they really didn't have time get into all of it so on next week's show Chris and Joe will go deeper into all the announcements, what next year in entertainment and pop culture might look like and some of their favorite things from 2020. Yes, 2020 wasn't all bad. Look for that episode soon.
In the meantime, though, sit back and relax and enjoy this week's episode of The Flickcast. It's a good one.
Thanks for listening.
WARNING: This episode may contain discussions about COVID-19, mental health and quarantine. We understand not everyone is in a place to talk about or hear discussions surrounding these issues. Please do what's best for you. Stay safe everyone.
As always, if you have comments, questions, critiques, offers of sponsorship or whatever, feel free to hit us up in the comments, on Twitter, Instagram or, yes, even Facebook. Or shoot us an email. We don't mind.
Photo: Netflix
Opening and end music by Kevin MacLeod under Creative Commons License
Subscribe: Apple Podcasts | Spotify | Amazon Music | Stitcher | TuneIn | RSS