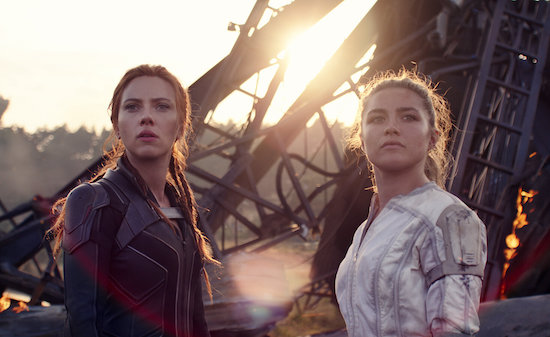 It's time for a brand new episode of The Flickcast. The pop culture podcast about stuff nerds love. This week we've got Episode 443: Journey Into the Red Room.
On this episode Chris and Joe jump into discussions about some new and recurring topics. Some of these include the recent passing of Director and all-around nice guy Richard Donner, the recent Chris Pratt sci-fi epic The Tomorrow War, Marvel's newest film Black Widow (which finally arrived in theaters and Disney+) and, of course, the latest episode of the Marvel series Loki.
In addition to the above, you can also expect the usual "more" and lots of tangents. In fact, this episode features at least 22.8% more tangents than last week. Hey, that number has gone down bit. We're trying. Okay?
If you like the show, though, please consider rating or reviewing it on Apple Podcasts, or your podcast app of choice. Every rating or review helps. And if you're really feeling it, consider supporting the show on Patreon. That would be cool.
Thanks for listening!
As always, if you have comments, questions, critiques, offers of sponsorship or whatever, feel free to hit us up in the comments, on Twitter, Instagram or, yes, even Facebook. Or shoot us an email. We don't mind.
Subscribe: Apple Podcasts | Spotify | Amazon Music | TuneIn | RSS