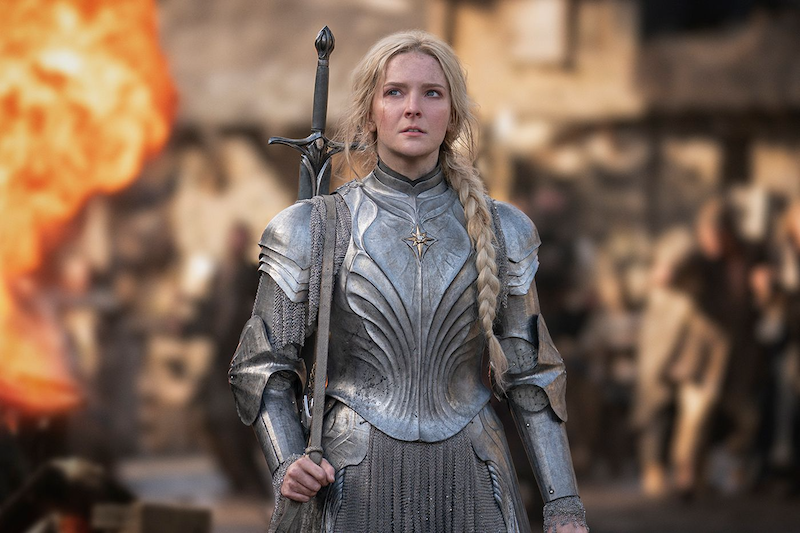 We're doing it a bit differently this time on The Flickcast. Chris and Joe are off this week but we didn't want to leave you with nothing. Instead, we're dropping some bonus material usually reserved just for Patrons. We're calling it Episode 482: Nerds Love Lord of the Rings.
Some of the stuff nerds love on this episode include the upcoming Lord of the Rings prequel series, the series Strike Back, where does James Bond go from here, collecting digital movies and potential parenting pitfalls. Plus, even a bit more. It's a shorter episode so don't expect everything. Still, it's pretty fun.
No picks this week. Apologies. Instead, head over to your local comic book shop and buy something. They'll appreciate the business and hey, you might even make some new friends. That's not bad, right? Don't know where you local comic shop is? Here's a handy guide to find it.
If you like the podcast, please give it a rating or review on Apple Podcasts, or your podcast app of choice. Every rating and review helps. And if you're really feeling it, consider becoming a patron and supporting the show on Patreon. That would be super cool.
Thanks for listening!
As always, if you have comments, questions, critiques, offers of sponsorship or whatever, feel free to hit us up in the comments, Twitter, Instagram or, yes, even Facebook. Plus, our newest Discord Channel is now live. Click the link for an invite and be sure to check it out.
Opening music by GoodB Music under Creative Commons License
End music by Kevin MacLeod under Creative Commons License
Image: Amazon Studios
Subscribe: Apple Podcasts | Spotify | Amazon Music | Stitcher | TuneIn | RSS