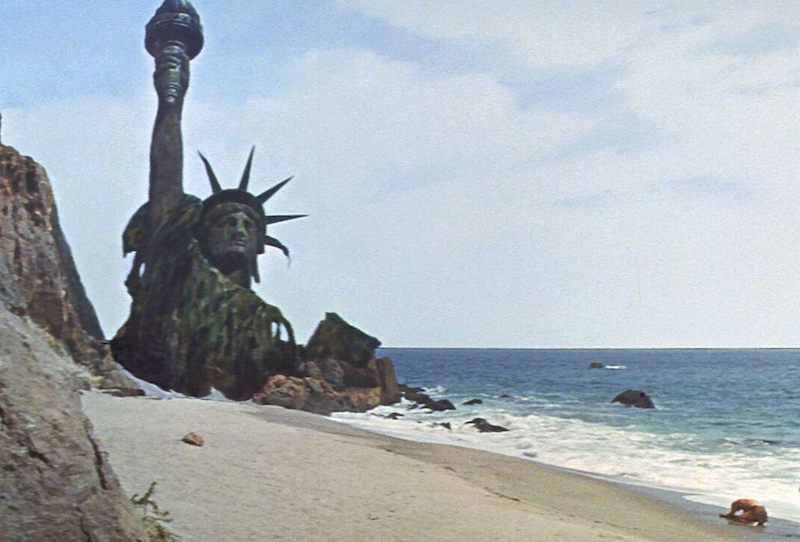 It's time for a brand new episode of The Flickcast. The podcast about stuff nerds love. This week it's The Iconic Episode With Guest Rich Handley.
Some of the stuff nerds love on this episode include Planet of the Apes, Stargate, Star Trek and the season finale of Strange New Worlds, Star Trek v. Star Wars, the dangers of toxic fandom, living in your own basement and a whole lot more. It's a big episode and we're thrilled to have Rich join us to talk about all these nerdy things.
No picks this week because the show is already big enough. That said, be sure to pick up Rich's latest book Unauthorized Offworld Activation: Exploring the Stargate Franchise. You can likely find it at your local bookstore, a smaller online bookshop or, if necessary, at Amazon. And for the sake of full disclosure, our own Joe Dilworth is the co-author of that particular book.
If you like the show, please give it a rating or review on Apple Podcasts, or your app of choice. Every rating and review helps. And if you're really feeling it, consider becoming a Patron and supporting the show on Patreon. That would be super cool.
Thanks for listening!
As always, if you have comments, questions, critiques, offers of sponsorship or whatever, feel free to hit us up in the comments, Twitter, Instagram or, yes, even Facebook. Plus, our newest Discord Channel is now live. Click the link for an invite and be sure to check it out.
Opening music by GoodB Music under Creative Commons License
End music by Kevin MacLeod under Creative Commons License
Image: Fox
Subscribe: Apple Podcasts | Spotify | Amazon Music | Stitcher | TuneIn | RSS