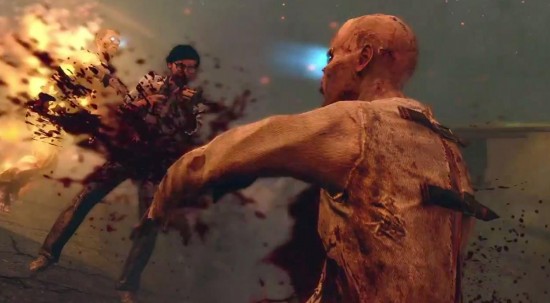 If you were playing Call of Duty: Modern Warfare 3, chances are you may have became a member of Call of Duty Elite. For a fee, you were able to access Call of Duty Elite and first dibs on all of the Call of Duty content drops. With Call of Duty: Black Ops II upon us in less than a month (check out the release trailer here), the question has been, "What will happen to Call of Duty Elite"? When the various SKUs were announced for Black Ops II were announced, there was no mention of Elite membership as one of the advantages to purchasing the higher end SKUs. And now, we know why.
Call of Duty Elite is coming to all Black Ops II players for free. Now before everyone who paid for the first year of Call of Duty Elite gets up in arms because they paid for membership, take notice that it isn't the same as it was a year ago. In the video trailer below which discusses Elite's membership benefits below, notice the one most important (and most expensive feature) is no longer included in this second season of CoD Elite. The Content Drops. When you look back at the cost of Call of Duty Elite and how it related to Modern Warfare 3, it was the content drops that made up for the charges from Elite membership.
Instead, Elite will be a free service that will include all of what it was (minus the downloadable in game content) with additional support and features. Stats, kill by kill match information and exclusive Elite webshows will return.
In addition, they are adding the Pick 10 system. Instead of players just customizing their own multiplayer load outs, players will now have the ability to mirror the load outs of other players online and transfer them into their own game. There will also be improved Clan support, allowing players to continue playing with their Call of Duty: Modern Warfare 3 clans. There will also be a suggested clans feature which will recommend clans to players both from clans their friends are playing and community clans.
Not surprisingly, Treyarch will be giving Elite support to Zombie mode. Zombies may easily be the most popular feature Treyarch has introduced to Call of Duty since Call of Duty: World at War and now giving players the ability to stat track in it gives the mode even further appeal.
Check out the full trailer for Call of Duty Elite's new features for Call of Duty: Black Ops II. Call of Duty: Black Ops II is heading to XBox 360, PlayStation 3 and PC on November 13th and for the Wii U on November 18th. Stay tuned to the Flickcast for more news on the game as well as an upcoming review.