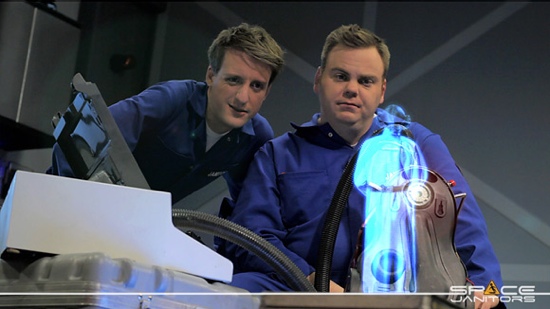 YouTube channel Geek & Sundry has announced two new shows premiering next week. On Tuesday, November 13th, the satirical sci-fi comedy Space Janitors begins. The show follows two custodians, Mike and Darby, who do their best to keep things neat and tidy aboard an evil space station that's in the middle of an intergalactic war.
Then on Thursday, November 15th On The Table will fill the tabletop gaming void left by Geek & Sundry's TableTop, which is going on hiatus until January. Hosted by Warren Johnston, On The Table offers gaming fans the latest news and gives them a chance to submit their own tips, videos and more.
Check out teasers for both shows after the break and be sure to visit Geek and Sundry's channel for more nerdy goodness.