Now, I'm not going to come on here and pretend I know what every geek in your life is going to want. But if they are anything like me, there is at least something on here that they do want.
The nice thing is that even if they already have it (or you picked the one thing on this list they actually hate), every item is coming from a store they will be able to return it to and buy something they do want.
Hardware: Wii U
As you most assuredly have read in our Wii U First Impressions piece, the Wii U is Nintendo's return to a gamer's console. With a huge launch lineup, there are tons of games to choose for your top geek with Nintendo's first High Definition console as well. The Wii U also doubles as a web browser, TV remote and Netflix video player, helping it become a centerpiece of an entertainment center. You can get your hands on a Wii U here.
Software: Call of Duty: Black Ops II
It is the biggest game of 2012. It's undeniable. Half a billion dollars in one week is something that makes any part of the entertainment industry turn its head and wonder, "How do they do it? It can't live up to the hype, can it?" The truth is, Call of Duty: Black Ops II isn't the greatest game of all time but it is one that more people are going to enjoy this holiday season than any other. Don't let your geek be the only one not trolling and screaming profanity over XBox Live or the PlayStation network. Check out the variety of systems and SKU's available from GameStop.com.
Blu Ray/DVD: The Avengers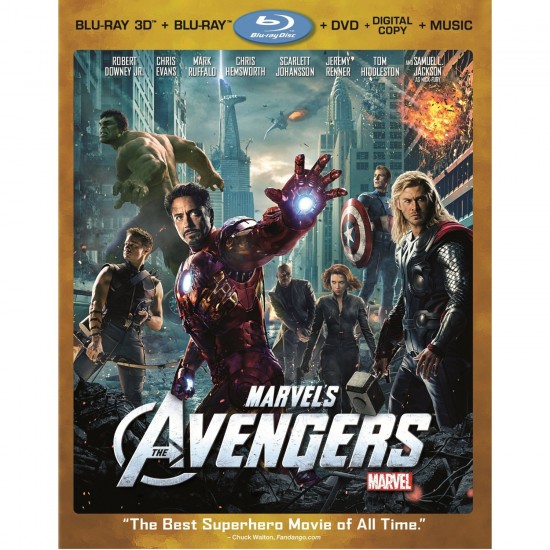 As much as some people loved the end of the Dark Knight trilogy… this is my list and without a doubt the super hero movie of the year for this writer was The Avengers. The way I gauged the movie experience was that there wasn't a point during the entire film where I didn't catch myself smiling. There is a great balance of fan service, action, comedy and special effects to keep movie goers of all types happy. If your geek has a big screen, they are going to want to spend a night cuddled up watching this one.
Comic: Avengers vs. X-Men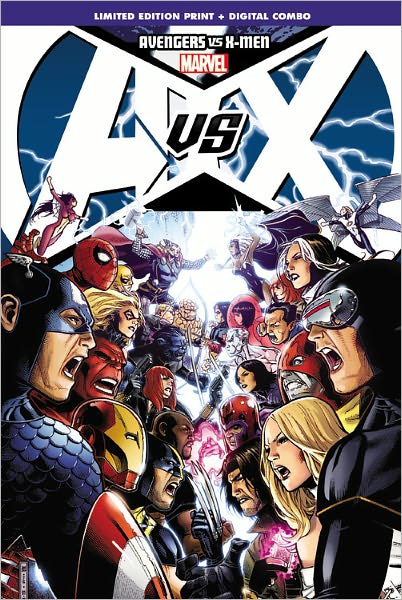 There have been mixed reviews on Avengers vs. X-Men, with some even saying it dragged at points but this hardcover collection reset the Marvel Universe to where it is today. The new status quo and the return of mutantkind all spawn from the events of Avengers vs. X-Men. Heroes become villains and others become martyrs. Plus for the wrestling fans, the hardcover is teh only place to find a foreword from WWE Champion CM Punk. Available here from Barnes & Noble.
Tech: iPad Mini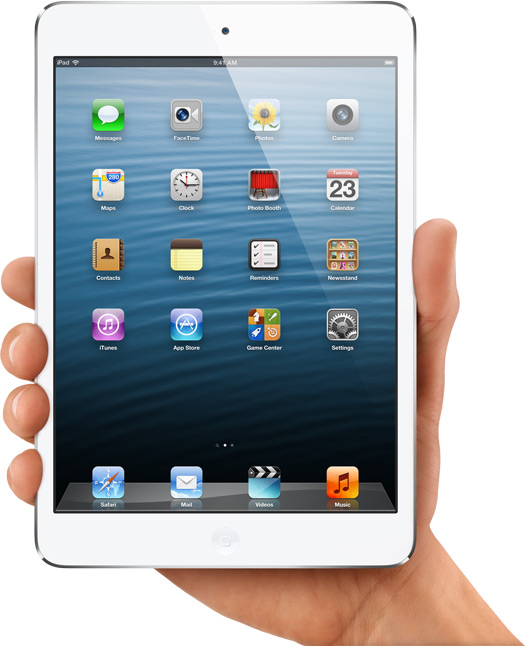 C'mon. It's Christmas season. Are you really shocked a new Apple product is on the list? This one is a smaller version of the iPad that everyone already knows and loves at a lower price point. Whether you want to call it the iPod Extra as opposed to the iPad Mini, it is still a great piece of hardware for someone looking to enter the tablet market. Check it out here from Apple.
Toy: Teenage Mutant Ninja Turtles Secret Sewer Lair Playset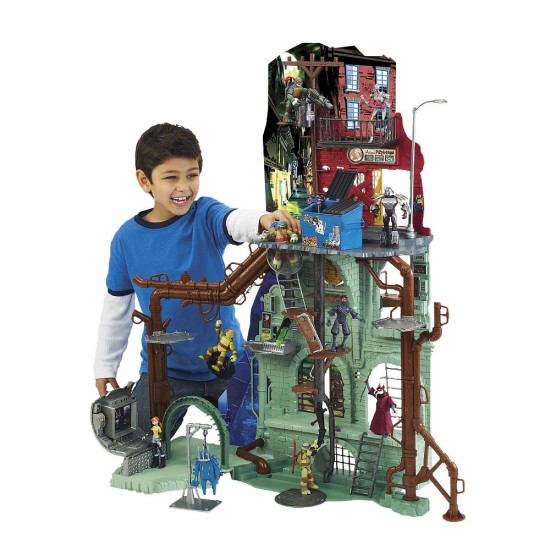 Any child of the 80s loved the Ninja Turtles. It isn't just a fact, it was a matter of playground law. Now some of the lucky kids were able to get their hands on the sewer playset, the crown jewel of the TMNT action figure line. And trying to find one today is near impossible. But for that Teenage Mutant Ninja Turtle fan in your life, the newly relaunched series of Ninja Turtles has its own new TMNT headquarters that makes our 80s memories pale in comparison. Check it out here at Toys 'R' Us.
Nerd: MATH CLASS Wall Clock
Anything that makes you think is the perfect gift for a geek. They know the answer and see the confusion on the face of other people when they don't get it. This is the one for the true math geek in your circle of friends. Who has their check book perfectly balanced to the penny? Who can actually recite the first six digits of Pi? Probably the same guy who needs the math Clock from Amazon.
Completely Unnecessary: Minecraft Creeper Head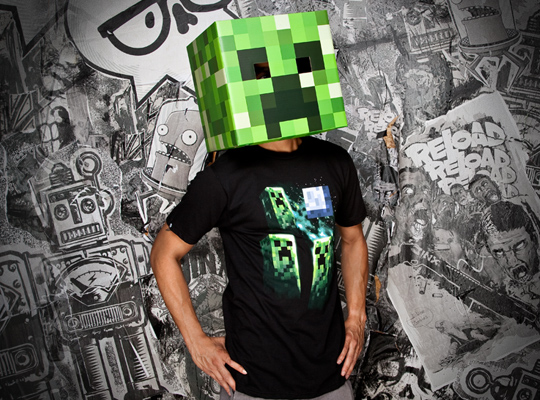 To this day, I don't know why people want them. I don't know why hordes of kids and adults alike wear them on convention floors. But dammit, I kind of want one now too. Get it from the geek experts at Jinx.
Baby: 9 Month Inside Footie
Everyone loves a cute baby. But people also love to laugh but newborns are a little too young to do anything funny just yet (aside from taking a pee on their new parents). So to solve that problem, parents put their kids in stuff that will humiliate them years down the line since this generation will have their lives documented from birth to death on Facebook for the world to see. Why not give your friends or siblings who just had their first kid a footie to remember you by? Surprisingly, this is the only item on our list that can be purchased at Bloomingdales.
End of the World / Zombie Apocalypse: Survival Kit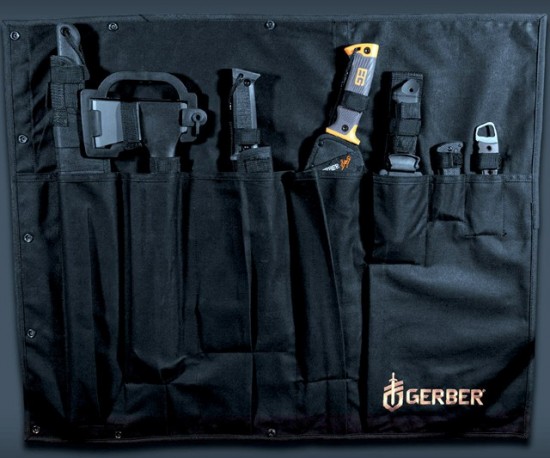 With the world due to end in a few weeks, we might as well prepare for the Mayan curse/zombie outbreak/nuclear winter or whatever disaster is approaching. For that, Gerber Gear has prepared an apocalypse survival kit. The contents Include:
Gator Machete: High-carbon stainless steel body with both fine and serrated edges. 25.7″ long, 18 ounces.
Camp Axe II: Single-hand axe ideal for battles requiring up close and personal interaction. Molded plastic sheath, form steel head. 17.3″ long, 34.6 ounces.
Gator Machete Pro: Multi-purpose blade can be used as an axe, machete, or knife. High-carbon steel head and handle; handle has Gator-Grip covering. 16.5″, 18 ounces.
Parang: Styled like a traditional jungle machete. Light, sharp, and balanced. Will also clear a path through brush so no one trips on the way to saving the world. 19.5″ long, 25.4 ounces.
LMF II Infantry: Field tested by American troops. Can cut through a seat belt or the Plexiglas of a chopper. 420HC stainless blade. 10.6″ long, 24.3 ounces.
DMF Folder: Compact death with a locking tanto blade for quick insertion. 8.4″ long opened, 4.8″ closed, 6.2 ounces.
Epic: Use right- or left-handed with equal dexterity. Low profile, minimalist design means zombies will be dead before they even realize you're armed. 7.3″ long, 5.1 ounces.
You can grab your gear here. If the world ends on Dec. 21st, you might want to let them open their gifts a few days early.