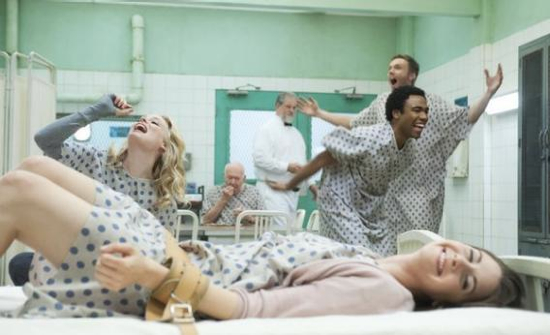 Obviously, we're very curious to see new epiosdes of Community now that Dan Harmon is off the show from the beginning of the season and Chevy Chase left part way through. Putting it bluntly, we're not optimistic about the show's chances.
We felt that way, that is, until we saw this new mash-up featuring the cast. Seeing it almost gives us hope for the new season. Almost. You should judge for yourself.
And as if that wasn't enough, we've also got a treat for Grimm fans: part one of a Grimmm web series. That's right, check it out after the break and enjoy while you wait for the show to return on March 8th.
Oh, in case you didn't know, Community returns on February 7th. Check out all the vids, well, you know the drill.
COMMUNITY
GRIMM