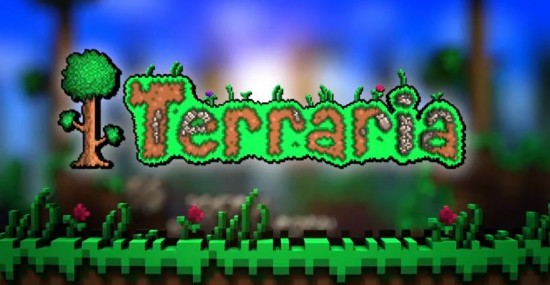 The open world style of Minecraft took both PC and XBox Live Arcade by storm. Now, the 16-bit side scrolling counterpart to Minecraft is making its way to consoles. Coming to both XBox Live Arcade and the PlayStation network, Terraria had sold over 1.5 million downloads via PC by November of 2012. Terreria for consoles will be featuring new content as well as new controls specifically for the new platforms.
Still only listed as "Coming Soon", Terraria is expected to launch in the first quarter of 2013 for consoles. Whether it is going to be available simultaneously on PlayStation Network and XBox Live Arcade or one of the two will get a timed exclusivity remains to be seen.
What we do know is that there is definitely going to be an original controller based control scheme (which is pretty necessary since the PC version supported a mouse and keyboard configuration). For the first time, Terraria will be offering split screen multiplayer on the same console for up to 4 players in addition to a traditional 8 player online mode.
505 Games will also be adding a ton of new content to the game. While the original version of the game offered a Guide who would provide assistance to players, this version will include an actual tutorial, something that proved to be a huge asset to the fledging console players in Minecraft. For the first time, there will also be a visible world map for players allowing them to plan pathways and see previously discovered sections.
In the trailer below, players will see a selection of new armor and weapons being added to the game. Additionally, there will be a new final boss for the game on top of new lower level monsters and pets, including a guinea pig.
Stay tuned to the Flickcast for more on Terraria when it gets closer to release as well as some new video content coming to the Flickcast gaming channel soon too!