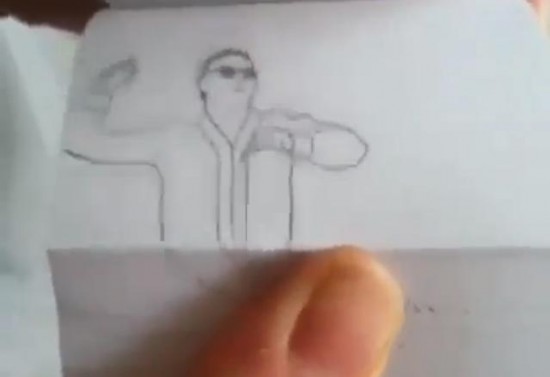 Take the billion download getting smash Gangnam Style. Get it good and drunk. Then put it in a room with the cougar, A-Ha's Take On Me. What do you get? For those of you who wonder what it'd look like if the catchy pop anthem that most people only know the chorus of since the lyrics are primarily in Korean and animated it, here you go.
2012 showed us the power of viral video when PSY's Gangnam Style garnered a billion views in only about six months time. It also made him a sought after pop sensation. Say what you will about the song, you've already heard it more times than you can count. Now, others are at least able to capitalize on its popularity like YouTube flipbook animator etoilec1. While he has already earned himself over four and a half million views on his channel, his Gangnam Style video has already hit almost 200,000 in just a week's time.
Take a peek at the video below and check out the rest of etoliec1's work on his channel here.