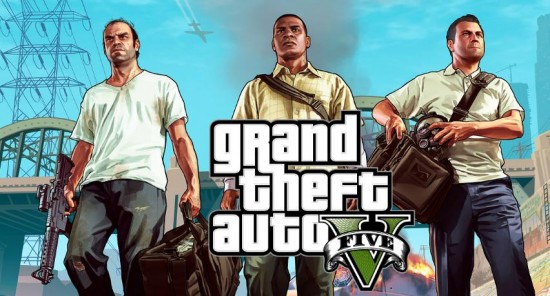 Rockstar Games has announced that Grand Theft Auto V will be delayed from a Q1 2013 release to September 17th. This doesn't come as a surprise though and that isn't said in a cynical way either. Rockstar is known for putting out top quality games and have never hesitated to delay a title if they thought it was for the betterment of the game overall. From an editorial standpoint, we would all opt for a game to be delayed and come out at top quality than be rushed out and doomed from the starting gate.
In their statement Rockstar said, "We know this is about four months later than originally planned and we know that this short delay will come as a disappointment to many of you, but, trust us, it will be worth the extra time. GTAV is a massively ambitious and complex game and it simply needs a little more polish to be of the standard we and, more importantly, you require.
"To all Grand Theft Auto fans, please accept our apologies for the delay, and our promise that the entire team here is working very hard to make the game all it can be. We are doing all we can to help ensure it will meet if not exceed your expectations come September – we thank you for your support and patience."
With the constant updates and rumors regarding the PlayStation 4's announcement (including the mysterious February 20th trailer) and the likelihood of a new XBox this year as well, this could mean that Grand Theft Auto V will be the last major release for the current generation. While it is likely that AAA titles like Call of Duty will release to both the current and next gen systems so not to alienate the huge player base of the PlayStation 3 and XBox 360, the September release date hints that Rockstar wanted to get GTA V on the shelves before the insanity of a new console launch cycle in November.
There is currently no release date set for PC. Stay tuned for more Grand Theft Auto V news before its September 17th on the Flickcast.