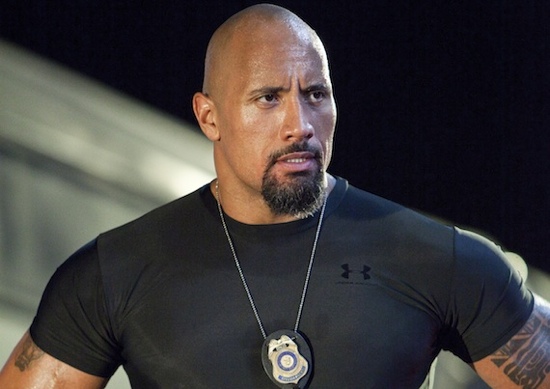 The idea for this editorial came shortly after catching up on Raw on my DVR. Despite being in the era where Raw has turned from a two-hour, weekly Lifetime movie for men into a three-hour Greek epic with Tout™ ads I've come to a realization: It's cool to watch pro wrestling again.
No matter what "era" of wrestling you're a fan of, there are a few recognizable details that pro wrestling needs to push it from relative obscurity to pop culture significance: fresh faces, exciting action, old favorites, and a household name to tie it all together. And only recently have the stars aligned to provide all four to the WWE Universe.
Those of us old enough to remember the Hulkamania era sometimes talk about the intervening years as if it were the Great War. And in some respects, it was. Once Vince McMahon's Hulkamania bubble burst, it was on to the lean years of the New Generation. Stricter federal regulations and drug testing meant that lean was taken in the literal sense. The biggest stars of that era were either smaller, more technical workers (Bret Hart, Shawn Michaels) or naturally big stars (The Undertaker, Diesel).
This transition from the more "enhanced" superstars to more svelte wrestlers lost a good portion of the 80s audience. Part of the audience was lost because the superstars they knew and loved had aged or moved on, but part of this audience was lost because of the then-WWF's treatment of its current roster. While the 80s saw wrestlers who also happened to be barbers or bagpipers, the characters of the early 90s had the importance of their gimmick flipped. The Repo Man, for example, was an actual repo man who happened to wrestle. And need  I remind you of Duke "The Dumpster" Droese?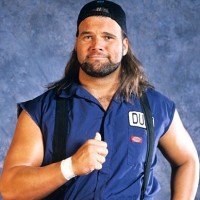 Hey Ladies…
To be frank, the World Wrestling Federation was becoming pretty silly. And despite what Nash, Hart, or any of the big stars of that era will say, it was a down time for the business. It wouldn't be until 1997 that two big events would shape the controversial, profitable Attitude Era. SummerSlam 1997 will always be remembered as the night Stone Cold Steve Austin broke his neck, and at Survivor Series 1997 the Molson Centre played host to the infamous Montreal Screwjob.
By mid-1997 Steve Austin was already becoming a household name in wrestling, but his neck injury only added fuel to the fire. A hot act being pulled off of television for months left the fans wanting more. Also, Austin limiting his movement in the ring helped him to develop the brawling, beer-chugging redneck style that audiences came to love. In contrast, Montreal birthed Mr. McMahon, one of the biggest antagonists in wrestling history.
From 1997-2002 WWF was on a roll, beating out cable rival WCW as well as establishing a fanbase of violence-hungry teenagers and reclaiming a once-lost 18-35 demographic. The Attitude Era had all of the components I mentioned earlier. Stone Cold, The Rock, and DX emerged as the biggest stars of that era while being supported by legends like Sgt. Slaughter, Jerry Lawler, and even Michael "Dok Hendrix" Hayes.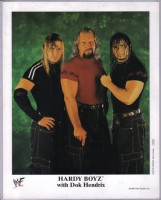 Don't worry guys, these outfits will age just fine.
From a purely performance aspect, rookies The Hardy Boyz and Edge & Christian re-ignited a flagging tag team division. Mick Foley, Triple H, The Rock, Austin, and perpetual workhorse Kurt Angle put on great main events that kept pay-per-view buys rolling in. These were the salad days of wrestling.
But like all good things, the Attitude Era went away. The same problems that plagued the Hulkamania era began to plague the WWE in the early 00s. Steve Austin and Mick Foley reduced their workloads, The Hardys were no longer Boyz, and The Rock heard the siren's song of Hollywood.
Sure, this was the era that cemented Kurt Angle, Brock Lesnar, Eddie Guerrero, and a number of others as legitimate stars. However, the mishandling of big storylines (like the WCW/ECW Alliance, Scott Steiner, and Goldberg) did irreparable damage to the legacy of this era. Tell me if this sounds familiar, but Ruthless Aggression may be remembered for being technically sound, but not creatively interesting.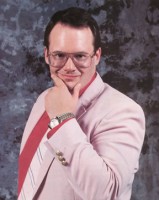 "Wrestling is cyclical." – Jim Cornette, probably
As Ruthless Agression passed into the Linda McMahon-approved PG Era, new problems began to arise. The good news was that Vince McMahon had found his new poster boy, John Cena. The bad news is that the next eight years would see John Cena on top of the industry with little-to-no character development and no real backup plan for when Cena's popularity began to wane. Superstar after superstar was fed to Cena as he "overcame the odds" month after month. WWE was feeding the beast of their adolescent audience, but losing the adult demographic that they had spent the past decade-plus trying to win back.
Fast-forward to 2011 and a self-made superstar named CM Punk snarked his way into the hearts and minds of audiences worldwide. His piercings, tattoos, and indie wrestling pedigree spoke to a different subset of fan. Punk dropped "pipe bombs" that were entertaining enough to appeal to the general WWE audience while still being that special brand of worked-shoot that the internet crowd goes nuts for. And he wanted ice cream bars, dammit! (The current lack of WWE Ice Cream bars is still a sore subject for me.)
Since the start of Punk's WWE Championship streak it seems like the company has moved Cena into the Legends category. Wrestlemania 29 aside, Cena's world title aspirations have mostly ended in his failure and the starmaking of another superstar. Dolph Ziggler retained his Money in the Bank briefcase against Cena in a match that moved him from "good hand" to "future star" in the eyes of the WWE Universe. Couple this with the debut of new stars like The Shield and it's apparent that newly-corporate Triple H has his youth movement in full swing.
[insert overused "Triple H buries talent" joke here]
"But Vince" you say, "if there's such a youth movement, why are Rock, Cena, Lesnar, and Triple H the headliners of Wrestlemania?" Good question, which deserves a good answer. Wrestlemania has always been "the showcase of the immortals," a pop culture extravaganza that is more religious experience than wrestling pay-per-view. Sure, everyone bought Wrestlemania 3 to watch (sorta-aging) Hulk Hogan take on (actually aging) Andre the Giant, but the classic of the night was Randy Savage vs. Ricky Steamboat. Legends draw in the audience, current stars keep them entertained.
Remember the four points that I said made for a good event: fresh faces, exciting action, old favorites, and a household name. Check off old favorites with Triple H, Undertaker, Lesnar, and Rocky. Cena plays the part of Hulk Hogan for this event. And the last two can be combined; the newer stars like Ziggler, Del Rio, and The Shield can put on entertaining matches that make this an extremely well-rounded Wrestlemania. In fact, I think this is the best on-paper Wrestlemania roster since 'Manias 17 thru 19.
For those bemoaning the WrestleMania card this year let's look at the facts: Rock and Cena have the capability to put on a good match in their rematch. Lesnar's performance against Cena and Triple H's "End of an Era" match against Undertaker prove that, if properly motivated, they each have one in the chamber for what I think will be the dark horse favorite. Punk will shine against whatever opponent, and may even carry Undertaker to his annual "remind everyone why he's so damned cool" match. Ziggler is going to cash in and be the new World Heavyweight Champion. And in what reality did any of us ever think that Dean Ambrose would be in a Wrestlemania match in 2013?
Who betta than Ambrose?
In short, WWE has a movie mega-star, their biggest homegrown star, several legends, and a handful of great rising stars all wrestling at their biggest event of the year. Plus Bruno Sammartino and Bob Backlund in the Hall of Fame. This Wrestlemania feels important, it feels relevant, and truly feels big time.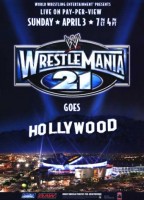 Oops…
So this year, when you go to watch Wrestlemania know that it won't be your standard, goofy, stereotypical wrestling affair. The McMahons, Triple H, and the entire WWE roster are making this year a can't-miss and are building an as-of-yet-unnamed era of wrestling that may just rival the Attitude era in terms of entertainment and cultural relevance.