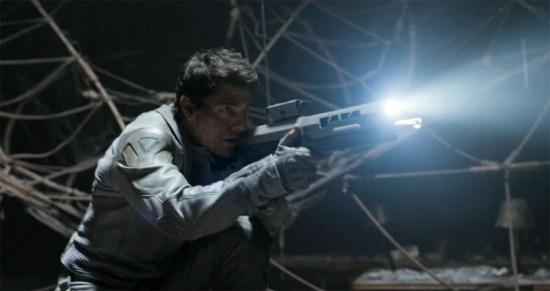 Say what you will about Tom Cruise, his movies are usually pretty entertaining. Most recently, we enjoyed the latest in the Mission Impossible franchise and are actually looking forward to more.
Next up for Cruise is the sci-fi action extravaganza Oblivion. In the film Cruise plays one of the last humans on earth after an alien war devastates the planet. After rescuing a beautiful stranger from a downed spacecraft, he stumbles upon survivors of the war who paint a much different picture of Earth's past. . . and its future.
The film is directed by by Tron: Legacy's Joseph Kosinski and also stars Morgan Freeman, Olga Kurylenko, Melissa Leo, Zoe Bell and Andrea Riseborough. Look for it to arrive on April 19th.
Check out the new trailer after the break.