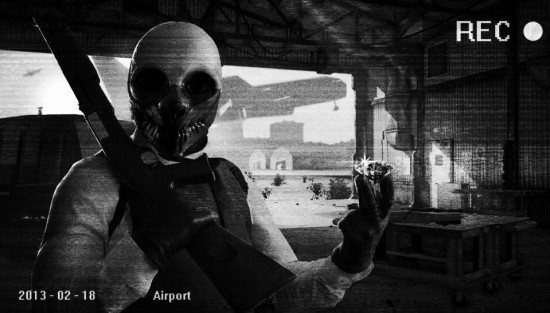 Back at Comic-Con 2011, I had the pleasure of interviewing some of the development team for Payday: The Heist while Matt Raub was playing along in the background. (He still has the promotional clown mask hanging on his wall) Now, it will be getting a sequel this summer, dubbed simply Payday 2, with the XBox Live Arcade being added to the two original platforms with the PC and PlayStation network.
Despite the positive response Payday: The Heist received, developer Overkill Software most likely saw the potential for an increased audience for the downloadable title in making it available on the XBox Live platform which has had a better reputation for its online service than Sony's PSN.
Payday 2 will boast new features including an unlockable skill tree and four different professions. Each profession will have access to certain abilities unavailable to others which means players will have to work even more so as a team. Developer and former Battlefield 3 lead designer David Goldfarb was quoted by Gamespot.com saying, "This game is really I think a much bigger and more complete experience… We're really taking it to the next level, I think, with a lot of stuff."
Stay tuned to The Flickcast for more on Payday 2 before its release this summer on XBox Live Arcade, PC and the PlayStation Network.