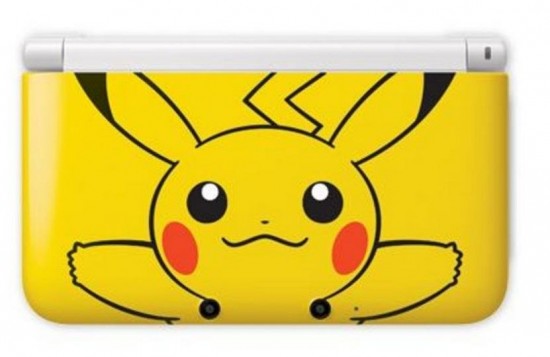 Like all good things done by Nintendo, it's time for special edition hardware. With the Pokemon franchise being possibly the most recognizable mobile game in the world with its original GameBoy roots, Nintendo is bringing the pocket monster flair to their behemoth (only in terms of importance, not size) pocket based console.
Retailing for a cool $199.99, the Pikachu themed 3DS XL will come with a 4 GB SD memory card and be available in limited qualities. From the look of the above image though, it may only be the top of the 3DS XL that features the Pikachu treatment as the hinge appears white, meaning the actual body of the system may be white as well.
Additionally Pokemon Mystery Dungeon: Gates to Infinity will be launching the same day as the Pikachu Edition Nintendo 3DS XL for $34.99 on March 24th.
Stay tuned for more Nintendo and gaming news, here on the Flickcast