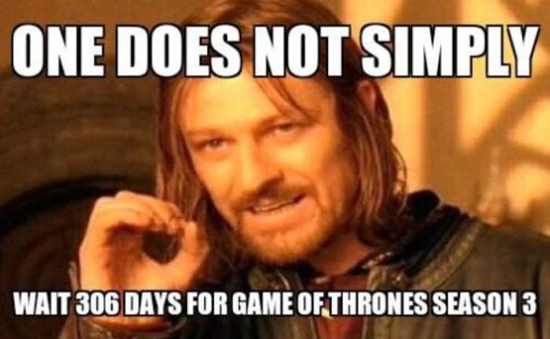 That's right Game of Thrones Fans, it's almost time for Season 3 to start. And what a season it looks to be.
As things have heated up over the last 2 seasons, you can bet it's all going to come to a boil in Season 3 with some epic battles and a whole lot of reckoning. To get you even more excited (as if that's even possible) there's a new trailer for season 3 that's just arrived.
In it we get a look at said coming battles and reckonings as the kings of Westoros get ready to get down to business. Can't. Wait.
Game Of Thrones Season 3 premieres March 31st. Check out the new trailer after the break.