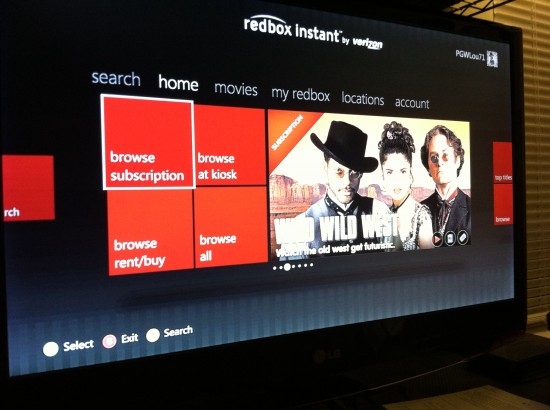 Microsoft has done a great job transforming the Xbox 360 from an awesome gaming console to a complete home entertainment system, offering services like like Netflix, Hulu Plus, YouTube and WatchESPN as well as premium cable services (depending on your television provider) like HBO Go, Xfinity, and Verizon FiOS.
Now, with DVD rental giant Redbox getting into the instant streaming arena, the folks out of Redmond decided to give their Xbox Live Gold subscribers a shot at one month of the brand new service for free, after creating an account with Redbox using this link, and adding a credit card to the account, of course.
After signing up and logging in, I browsed through what's available to start for the service. Redbox is claiming to have over 4600 streaming titles available, and on their website, it looks like there could be that much available for the free trial. My Xbox was only pulling up 429 at the most, but through the search function, I was able to find some movies not listed on my system through the standard browse features.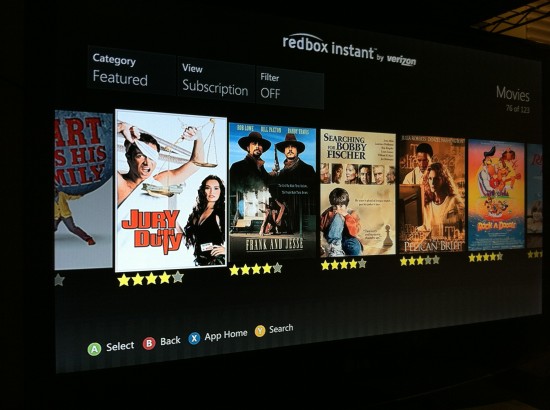 The selection for subscribers isn't too astonishing at the moment, though it does have a lot of older movies that will always hold places in my heart like The Karate Kid, the original Teen Wolf, and the always classic Beverly Hills Ninja. It also does have newer standard movies like Captain America: The First Avenger, Thor, and Mission Impossible: Ghost Protocol, which is nothing we haven't seen from other streaming services so far.
One perk of the service is the option to rent or buy newer movies that you'd normally have to get at one of the kiosks.I was able to see movies like Alex Cross and Magic Mike available to rent for $4.99 in SD or $5.99 in HD. With rentals, you have 30 days to start watching, and 48 hours once you first start viewing to complete it, standard fare for streaming movie rentals. But adding it on top of the normal $8 a month service, which is what you'll be paying once your 30 day trial runs out, so far I'm not impressed enough with the service to warrant rentals along with the subscription service.
One thing I noticed, The Hobbit: An Unexpected Journey was available to buy as of yesterday, which was just released in stores today as well. Whether or not this will be a constant thing with Redbox, I'm not positive at time of writing, but it might be a nice addition for those looking to buy the movies outright at release if Redbox keeps up with that.
As I'm writing this, I'm reviewing the service itself on my Xbox 360, watching none other than the Karate Kid, and picture quality is good, broadcasting at HD according to the status bar and it does indeed look like high definition. The streaming itself is a bit spotty, jumpy, and sometimes out of sync. It appears to be doing the same on my desktop viewing directly on their website, so it may just be the brand new service on its first launch day that's still classed as beta. It could also be something on my end. But if anyone else is experiencing the same issues I am, that's probably not the start that Redbox was looking for with their shiny new streaming service.
Also, one last thing, if you're still someone who actually goes to those kiosks located at gas stations, pharmacies, grocery stores, Wal-Marts, and at this point probably fast food joints, there's also the option to search the kiosk option through the Xbox, and put in a reservation for a good ol' disc format, DVD or Blu-Ray, and pick it up at a nearby kiosk. They even throw in four DVD credits a month to subscribers. To be fair, that is an option that none of those other streaming services can offer.