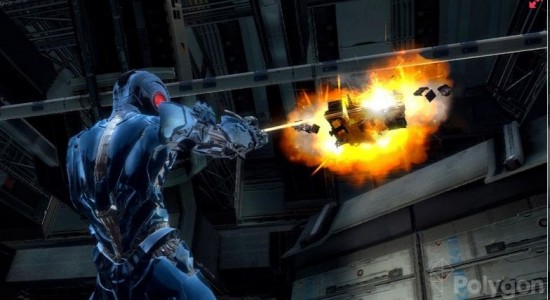 Yesterday, it was revealed from a Capcom inside source to gaming site Polygon that there had been a green lit Mega Man FPS title back in 2010 that would later be canceled. Originally referred to as Maverick Hunter, the game was considered a "significant gamble" before being canceled prior to Inafune's departure from Capcom in 2010. And as much as it pains me to say it, maybe it was for the best.
Now this isn't about me being negative, trust me. When I first heard the idea of a FPS Mega Man, I was excited about the idea. I mean, we've seen games like Metroid translate well to the FPS world. But the more I thought about it, the more I remembered the games that didn't succeed when switching genres. We all saw what happened to Syndicate when it made the FPS leap in 2012 and have awaited the backlash of XCom as its FPS release looms closer.
It is something unique to gaming that people can't seem to be satisfied when a game or franchise has come to an end. There are going to be stories and characters that don't need to keep going. It's not because you don't love them but because you don't want to tarnish the good memories you have of them. Many of us have tons of happy memories of playing Mega Man and the last thing we want is to have that memory tarnished the way Teenage Mutant Ninja Turtles: Turtles in Time's XBLA reboot or the God awful Guitar Hero 5: Warriors of Rock did to their respective franchises. Sometimes it is just better to let someone walk off into the sunset gracefully rather than see it dragged through the mud.