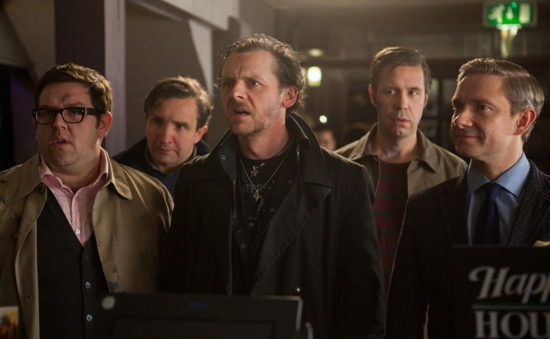 When we need a good laugh around the office, or at home, we often watch one of two movies: Shaun of the Dead or Hot Fuzz. Both of these are highly amusing and also filled with action, great characters, extensive pop-culture references and excellent performances. Did we mention they're also damn funny? They are.
So, when the team behind those two movies gets together to make a new one, we get very happy. The new one in question is The World's End, directed by Edgar Wright and starring Simon Pegg, Nick Frost, Martin Freeman, Paddy Considine and Rosamund Pike, it's the the story of childhood friends who come together after 20 years to stage an epic pub crawl.
Of course, things do not go quite as planned. And thank goodness for that.
Check out the trailer after the break. Look for The World's End to hit the U.S. on August 29th.