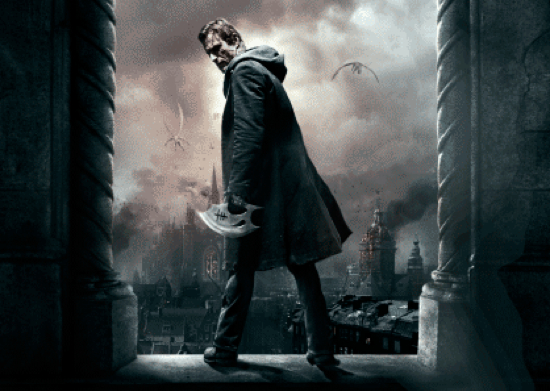 Horror movies are a staple of Hollywood. So much so that they're one of the most popular genres of all time. And now an upcoming movie is looking to take its place in the highest levels of the genre.
Said movie in question is I, Frankenstein, which pits gargoyles and demons against each other in the ultimate battle for immortality. From that description, the movie sounds a lot like a recent one that had vampires fighting werewolves.
Guess that could be because the producers of I, Frankenstein and Underworld are one in the same. Anyway, here's a more complete description of I, Frankenstein's plot:
"Set in a dystopic present where vigilant gargoyles and ferocious demons rage in a battle for ultimate power, Victor Frankenstein's creation Adam (Aaron Eckhart) finds himself caught in the middle as both sides race to discover the secret to his immortality."
Check out the teaser after the break. Look for I, Frankenstein, which in addition to Eckhart stars Bill Nighy, Yvonne Strahovski, Miranda Otto, Jai Courtney and Aden Young, in theaters next January.