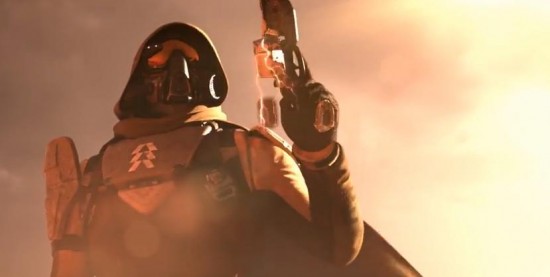 It looks like Sony has found its Call of Duty slayer to compete with the XBox's domination of the shooter genre. Interestingly enough, it is coming from Activision. You know, the publishers of Call of Duty. Back at the PS4 reveal, Destiny was shown. In this latest trailer which will hit broadcast Saturday night, May 25th on TNT during Game 3 of the NBA Western Conference Finals that you can check out below, they announce that the first look at Destiny gameplay will take place at the Sony E3 conference.
So even though Destiny will be coming out on the XBox 360 and XBox One, it will be featured at the Sony press conference meaning there is no doubt some timed exclusivity deal with Destiny content coming to PlayStation 3 and PlayStation 4, since that is how Activision rolls.
I will say of what I have seen so far from Destiny, this is the first time the Destiny trailer has actually gotten me excited. There was some form of context to what was happening and the characters for the first time felt interesting. While this is still a CGI cutscene, it is still a gorgeous world in Destiny with both the blackness of space and the harsh and cruel desert. Plus, there are speeder bikes.
Take a peek below at the Law of the Jungle trailer for Destiny and stick to the Flickast for more on Destiny from Bungie and Activision as it develops.