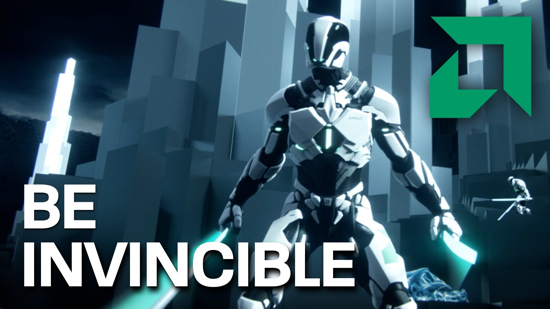 It used to be all Intel all the time and the little chip maker that could, AMD, seemed like it was being left in the dust. Well, how things have changed.
AMD is supplying both Microsoft and Sony its new A Series-based Jaguar APU to power both the XBox One and PS4 in a deal said to be worth over $3 Billion. That's a lot of APU chips folks.
But why is AMD getting all that money from both of the gaming giants? Well, to demonstrate, AMD has released a trailer called "Be Invincible" to showcase the capabilities of said APU.
In it you can see there's a whole lot of pixels being pushed and a whole lot of math going on, two things APU need to be good at. Fortunately, this one is. In fact, the graphics look pretty damn amazing.
But heck, why don't you just look at them yourselves after the break. Kudos AMD, kudos.