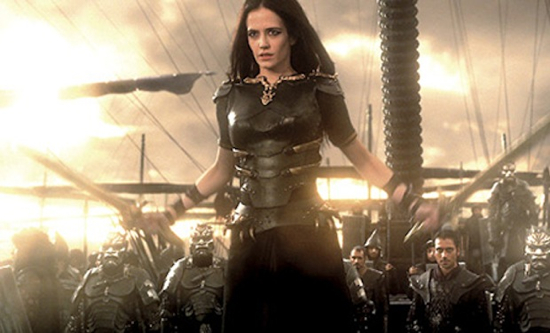 Today, Warner Bros dropped the first trailer for the sequel to 300 called 300: Rise of an Empire. Because this is so new, we won't waste a lot of time on analysis and just say this looks pretty cool to us. Plus, Eva Green. Just sayin'.
It also has that guy from the Cinemax show Strike Back, which we like and think is one of the best action shows on TV. Other than that, hope you enjoy it too.
Look for the movie in theaters in March, 2014.