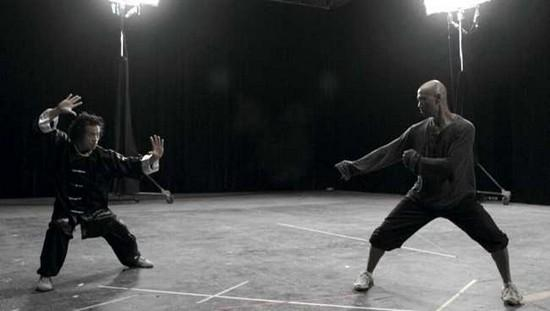 When you're a successful actor looking for the next challenge, that next challenge is often to direct a movie. Add Keanu Reeves to that list of actors.
His first time in the big chair is a martial arts film called Man of Tai Chi. In it Reeves plays the owner of a Beijing underground fight club who recruits a skilled tai chi practitioner (Tiger Hu Chen) to battle on his deadly martial arts circuit.
There's a new international trailer for Man of Tai Chi out today and in it you can get a look at Reeves, Tiger and all the action. As the star fighter of the movie was also Reeves' martial arts trainer and stunt double from The Matrix series, we expect some pretty great fights from this one.
We hope Keanu's direction will rise to the occasion too. Look for Man of Tai Chi to arrive in theaters later this year.
The trailer is after the break.