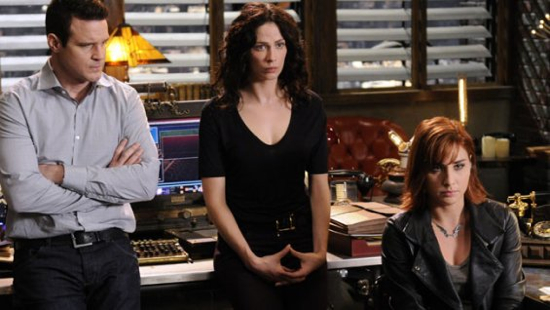 Over the years, Syfy has evolved into a great network for original programming. Two examples of this are the series Warehouse 13 and Defiance.
Both have brand new episodes next Monday and, as we often do, we've got previews and interviews for said episodes to share with you today. First up is Defiance where a mysterious plague strikes, carried by Irathients, but affecting only humans.
Next, on the new Warehouse 13, Pete and Myka go undercover in the suburbs, while Claudia and Artie must help a young savant. Looks like both these episodes are a must-see for fans. We'll be watching for sure.
All the fun starts at 9/8C on Syfy with Defiance. Click through to check out all the clips and interviews for both shows.
Defiance
Warehouse 13