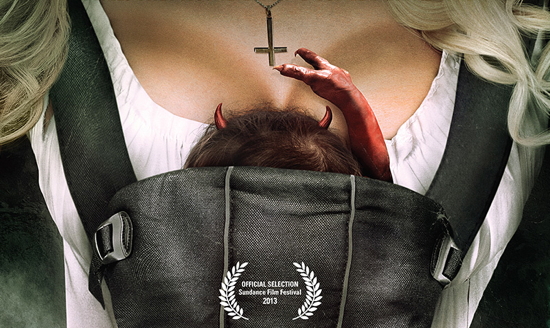 The tag line from the poster for Hell Baby should tell you everything you need to know. "The Devil Gotta Baby Mama" we think sums it up nicely.
Still, it's also nice to see a trailer completely confirm what you already think. Here's a little more on Hell Baby:
Jack (Rob Corddry) and Vanessa (Leslie Bibb) are an expectant couple that moves into the most haunted fixer-upper in New Orleans — a house with a deadly demonic curse. Things soon spiral out of control for Jack and Vanessa, as well as their-not-so-helpful neighbor F'Resnel (Keegan-Michael Key), Vanessa's friendly psychiatrist (Michael Ian Black), Vanessa's Wiccan sister Marjorie (Riki Lindhome) and the detectives assigned to look into the rising body count (Rob Huebel and Paul Scheer). Only the Vatican's elite exorcism team (Garant and Lennon) san save them — or can they?
Check out the trailer and the full poster after the break. Look for Hell Baby to arrive on September 6.