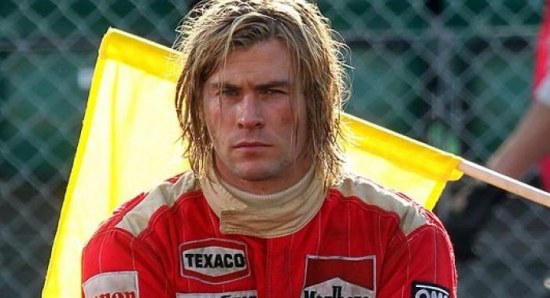 Formula One racing isn't as popular here in the States as it is in other countries. We have Nascar and that seems to be enough for a lot of people.
However, the new movie Rush, directed by Ron Howard and starring Chris Hemsworth, just might change people's minds about Formula One. A new trailer for the film is out today and in it we get all the amazing racing action we would expect.
Plus, there's a lot more of the human drama that chronicles the rivalry between 70's racing legends James Hunt (Hemsworth) and Niki Lauda (Daniel Bruhl). And what a rivaly it was, back in the days when cars were fast, winning was everything and safety was an afterthought.
Also in the film are Olivia Wilde and Alexandra Maria Lara. Look for Rush to arrive on September 27. Look for the trailer, as usual, after the break.