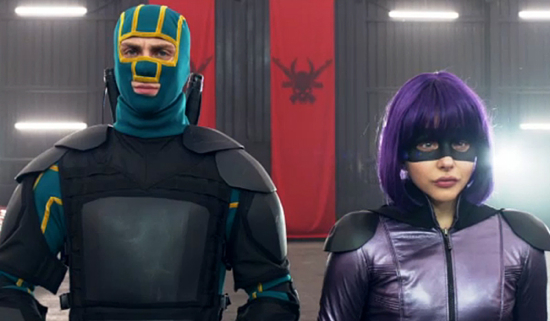 Let's just say right off the bat we were big fans of the first Kick-Ass movie. In short, it was great and a fitting companion to the comic, even if it was a bit different.
Kick-Ass 2 promises to be more of the same and maybe even better. How can we tell? There's a new redband trailer that debuted at Comic-Con and has just dropped and in it there's all the profanity, violence, blood, gore and more you could possibly want.
"We put (these characters) through a meat grinder in this one," director Jeff Wadlow said during the panel at the Con. If you watch the trailer, you'll see exactly what he meant.
Jim Carrey, Aaron Taylor-Johnson, Chloe Moretz and Christopher Mintz-Plasse star. Look for Kick-Ass 2 to arrive on August 16th.
Get the redband after the break.