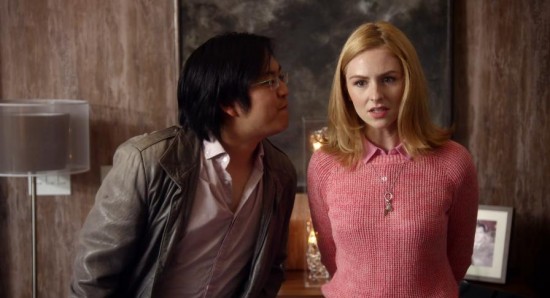 After an epic launch party at the YouTube Space LA on Wednesday night featuring cast, crew and fans, the second season of Video Game High School launched on YouTube and FreddieW's Rocketjump.com. After over $800,000 in Kickstarter backing from his loyal fanbase, Freddie Wong and his team put together the second season of his digitally distributed show about a world where gamers are the star athletes and the most prestigious school to attend before going pro is known simply as Video Game High School.
Season 2 of VHGS follows Brian D, Jenny Matrix, Ted Wong and Ki as they continue their path toward being pro gamers while deal with all the trials and tribulations of high school like making it to class on time, their spot on the team and of course, first love. The series also features cameos from various YouTube and non-YouTube celebrities like Epic Meal Time's Harley Morenstein as the school's dean, Zachary Levi as the FPS 101 teacher and even Stan Lee in the first episode of the second season.
This season of VGHS also includes a custom player on RocketJump.com which broadcasts episodes in dual frame rates with a standard frame rate for regular shot and 48 FPS during the gaming sequences. The custom player allows the video to switch on the fly all while still in full 1080p.
Check out the first of six episodes for season 2 below and check back on Rocketjump.com or FreddieW's YouTube channel every Friday for a new episode of Video Game High School.